PLUMBER-APPROVED COMPLETE HOME DRAIN PROTECTION
Get our best-selling clog-prevention kit for just $40--and save hundreds on plumber visits.
A Clog-Free Future
All of our products are designed to catch hair and debris so your drains remain clog free from day one. You can tell your plumber to lose your number.
Fully Patented
Solving your major home headaches--like clogged drains--has always been our main goal. Our award-winning products are protected by dozens of patents.
Save Hundreds $$$
A single plumber visit can cost hundreds. Liquid drain cleaners contain harmful chemicals that pollute the environment. Save money and the planet today.
"It works on humans and pets, and it fits in any standard bathtub drain. I've had mine for six months, which means I've saved over $100 in handyman bribes! So here I am, preaching to the unconverted."
"It doesn't matter if the hair belongs to you and your spouse--drain hair is disgusting, and the mere thought of pulling it out of our drains makes us nauseous. The TubShroom and SinkShroom drain protectors were built to save the day."
"Clean up is super easy, too. I just took a tissue and wiped it from top to bottom, grabbing all the hair as the soft rubber strainer released it all easily. Not a hair was caught in it. Best strainer I've ever had. I strongly recommend it!"
YOUR CLOG-FREE FUTURE
Award-winning clog prevention for every drain
ALL-STAR SHROOM BUNDLE
• TUBSHROOM: Bathtub Hair catcher
This is where it all started. The TubShroom catches every single hair out of sight without slowing the flow of water. Just wipe it clean every other month.
• SINKSHROOM: Bathroom Sink Strainer
The SinkShroom comes with multiple adapters to fit virtually any sized bathroom sink drain to prevent hair, debris, and jewelry from clogging your drain
• SHOWERSHROOM: Stand-up Shower Stall Strainer
ShowerShroom is designed to replace your shower drain cover. It has a built-in mini mushroom hair catcher that makes clog prevention easy.
• KITCHEN SINKSHROOM: Anti-Clog Sink Strainer
The Kitchen SinkShroom neatly catches debris and gunk in your kitchen sink drain while allowing the water to keep flowing. No nastly back-ups.
• 2X STOPSHROOM: Tub/Sink & Kitchen Drain Stoppers
Our StopShroom Plug works seamlessly in your tub or bathroom sink drain to stop the water and the other StopShroom fits your kitchen drain.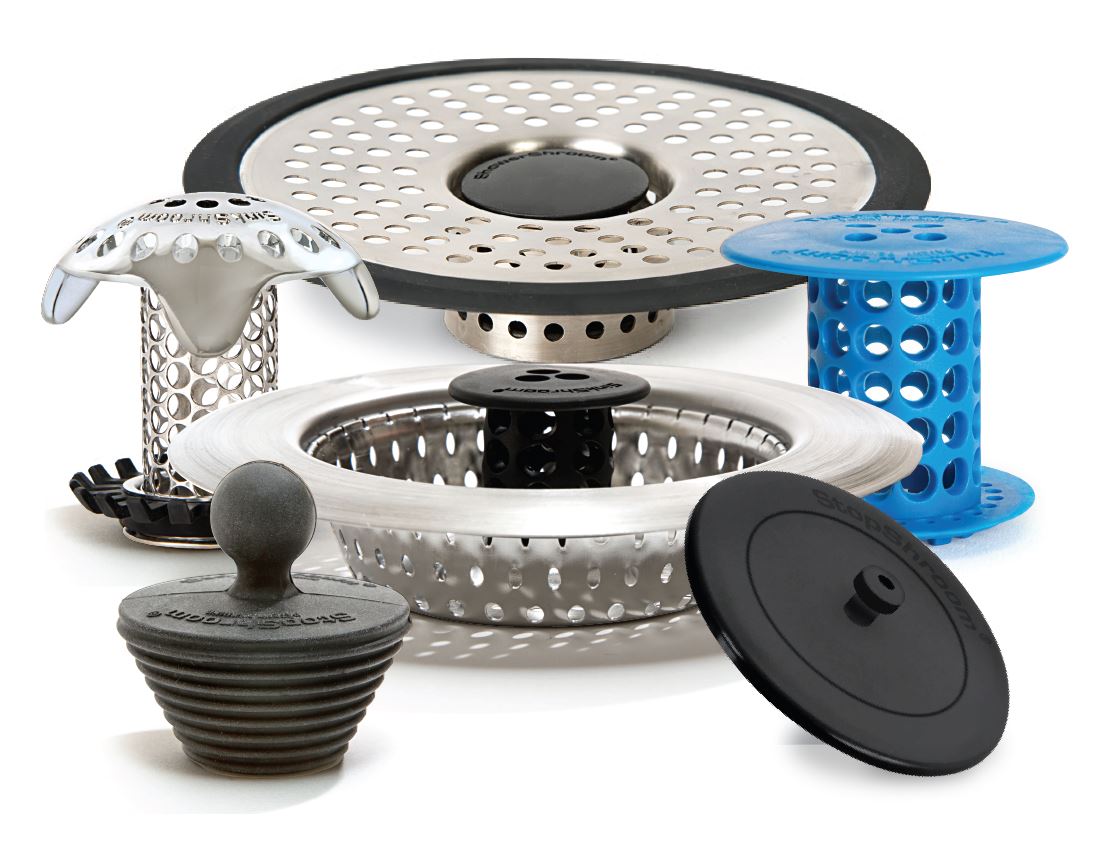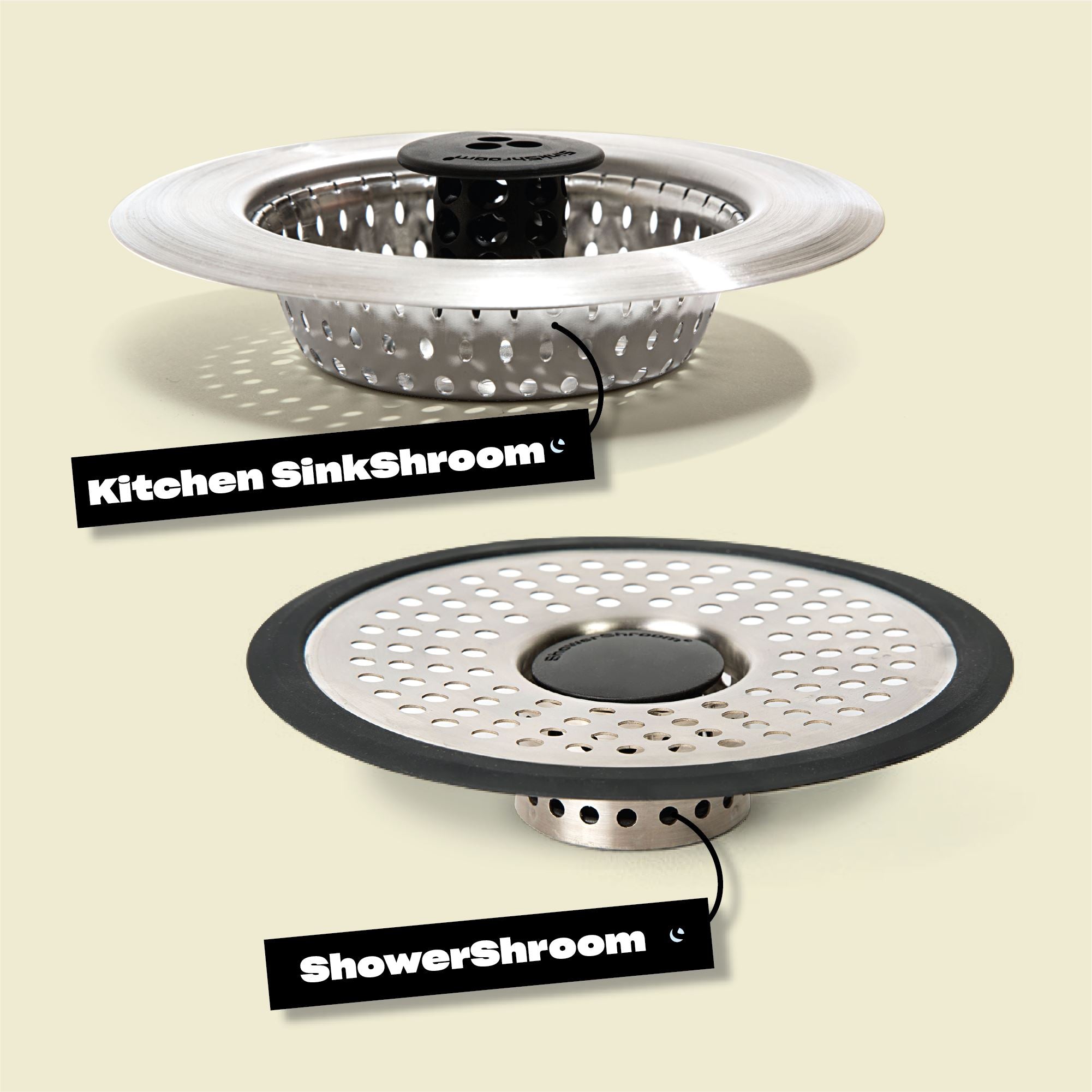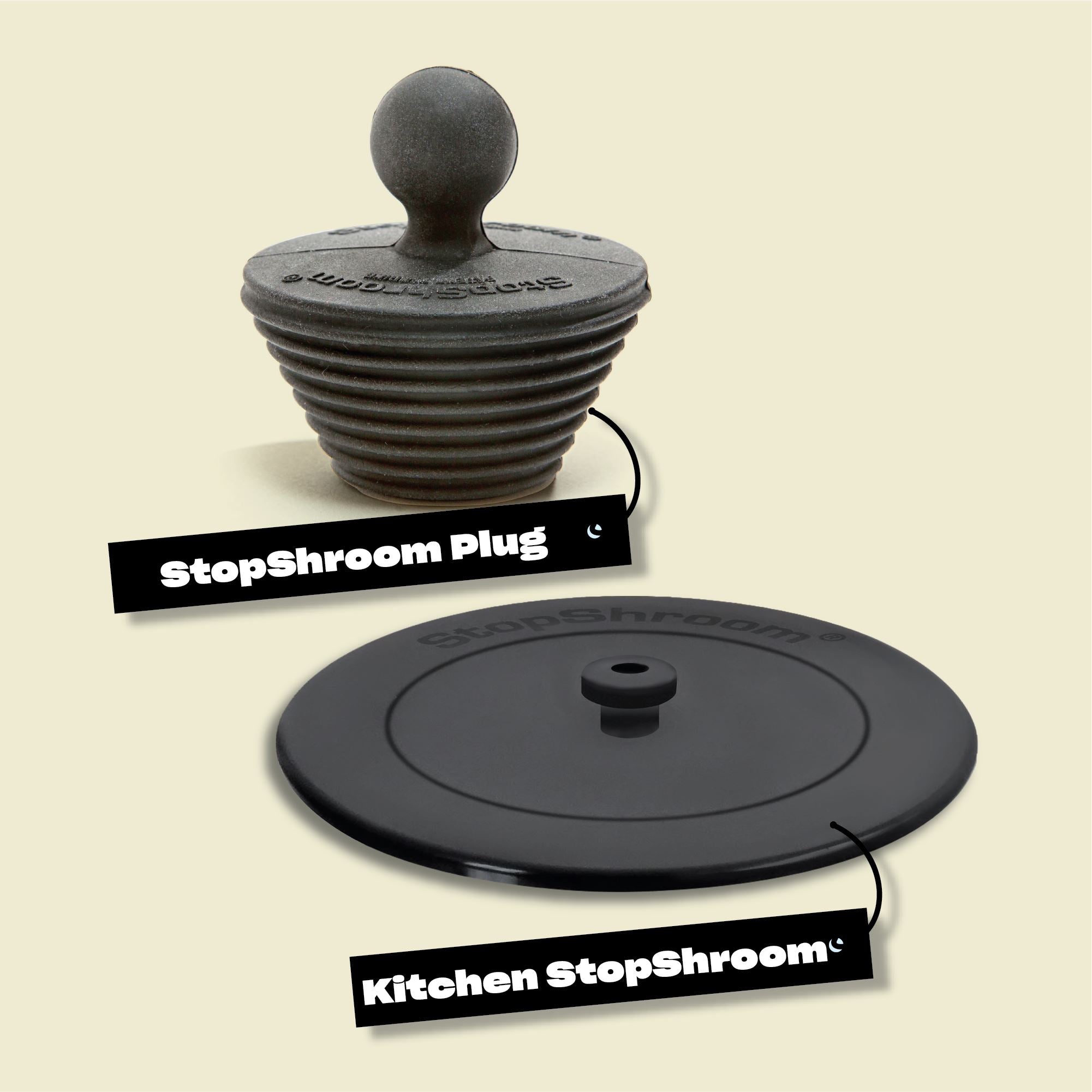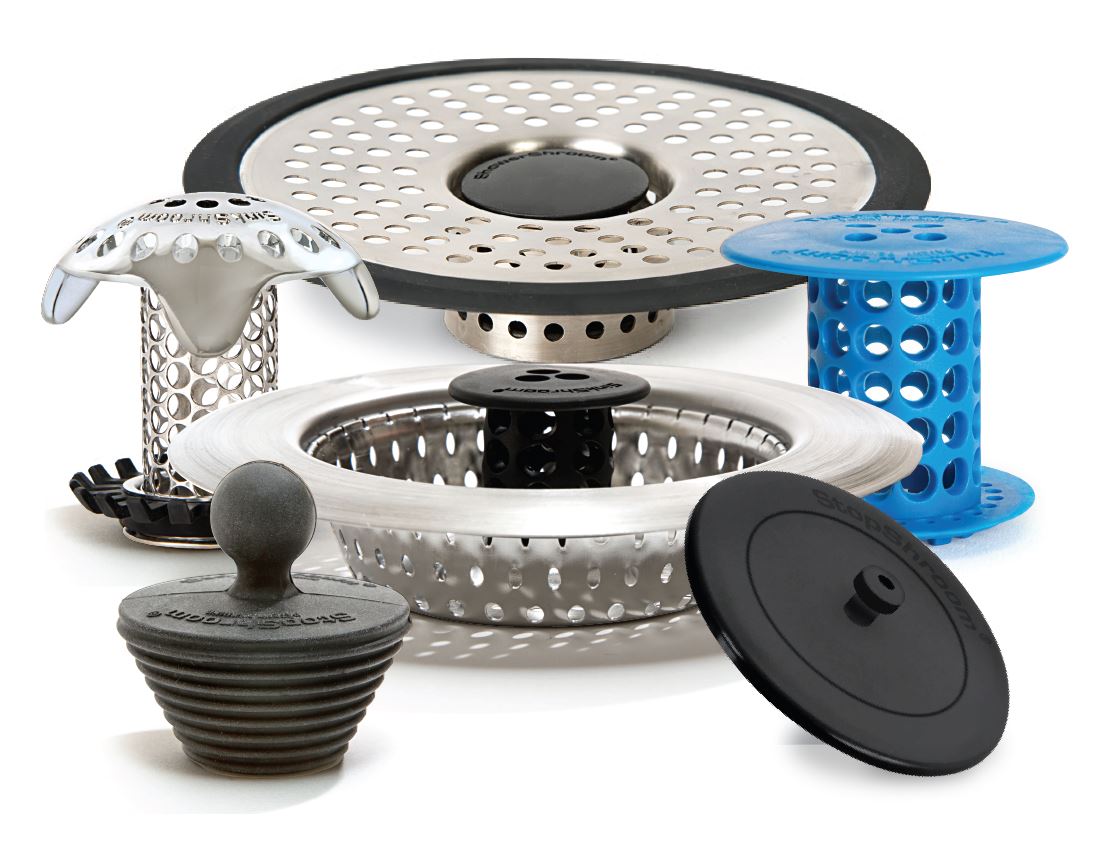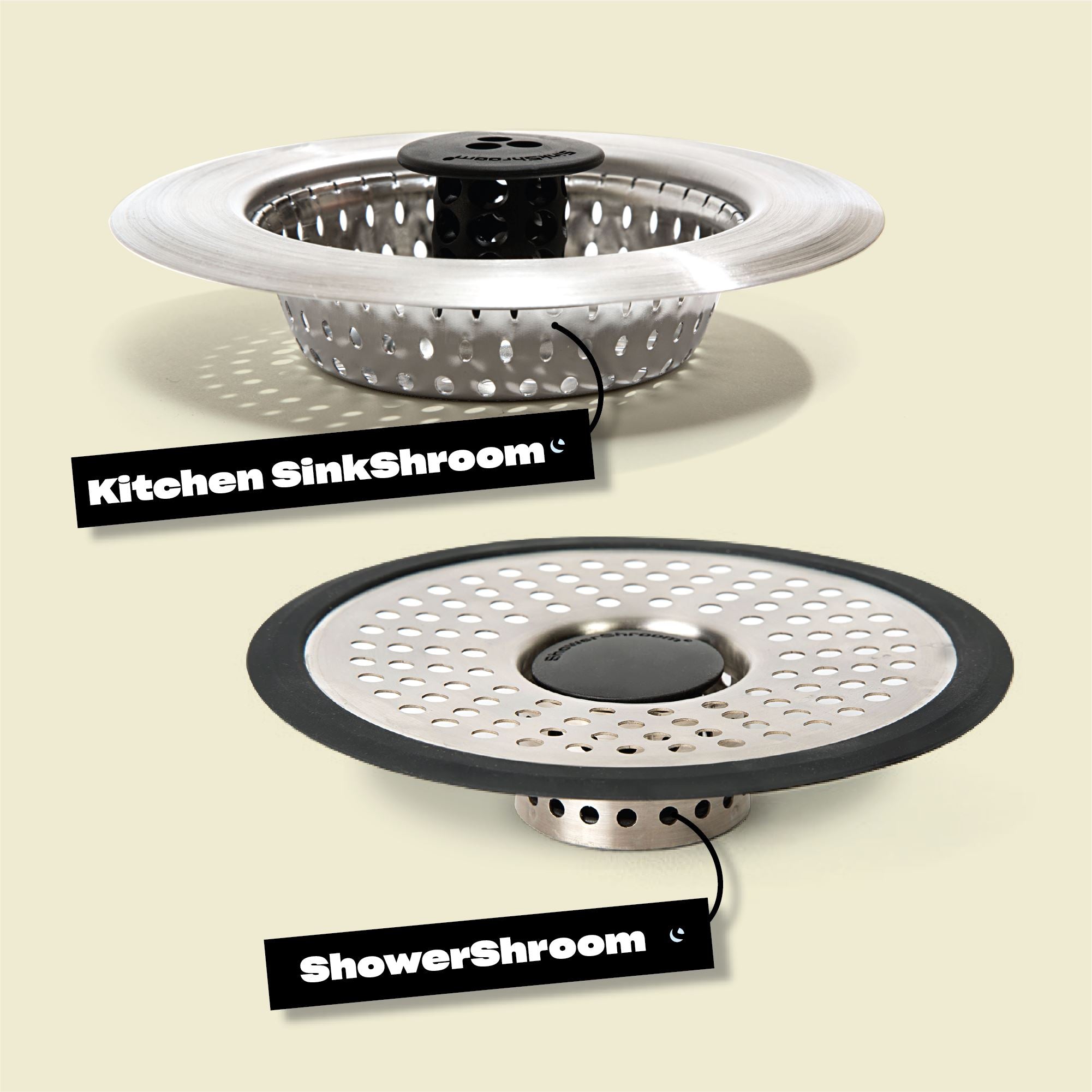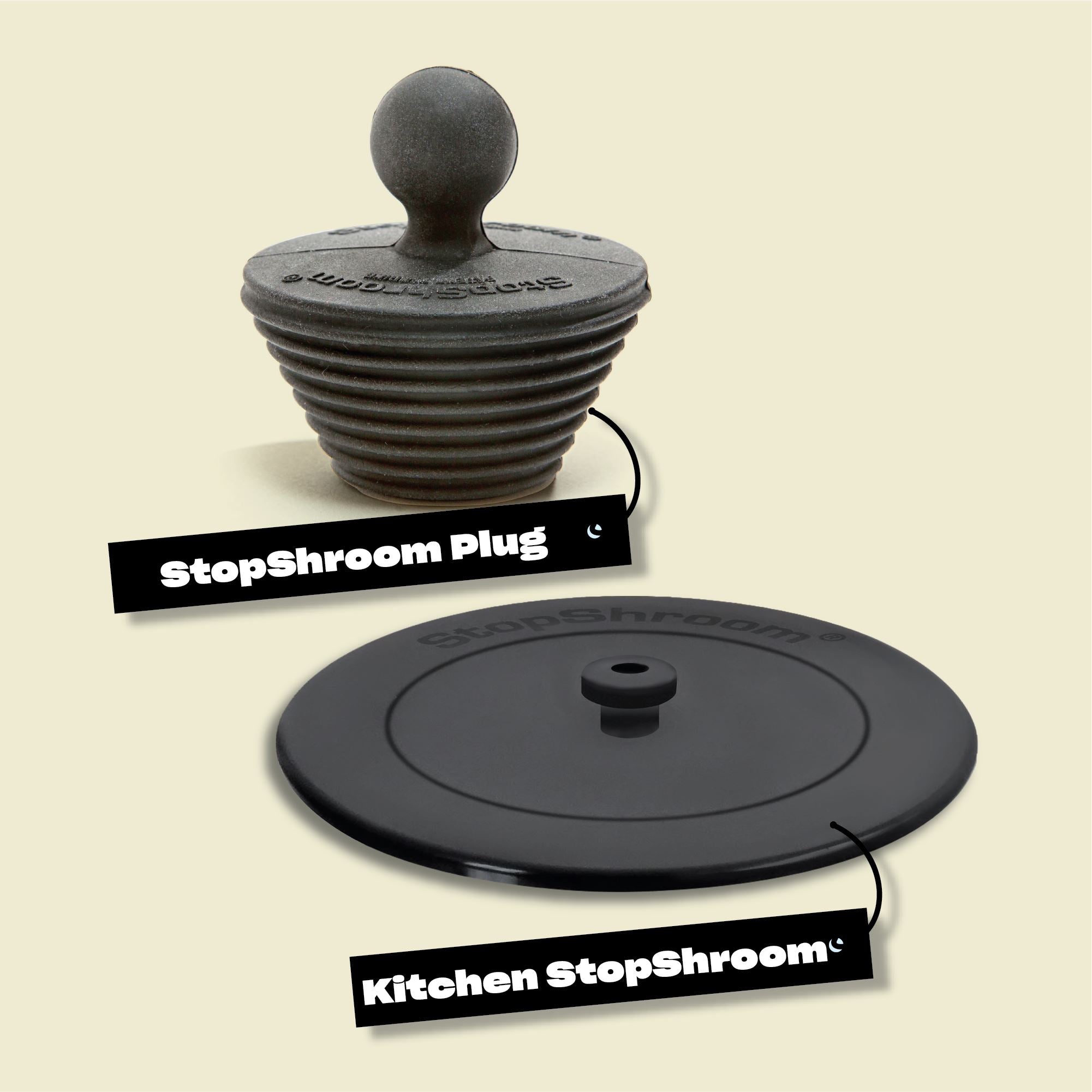 WHAT FAMILIES
ARE SAYING
See why people are loving their SHROOMS
THE TUBSHROOM
"I highly recommend buying it, because it catches SO much hair that otherwise would have just gone down the drain and caused you to have to use some nasty chemical product to "clean out" your drain, like Liquid Plumber, which is SO bad to use on your pipes."
Michele P.
THE SINKSHROOM
"This baby is clutch city. Rented a place that lost its sink drain stopper thing. It was gonna be a big pain, bug hassle to deal with. I was afraid I was going to drop in AirPod down there. Enter the SinkShroom. Pull it out, Put it in the sink. Done."
Chris R.
THE SHOWERSHROOM
"The ShowerShroom is great! This product is exatly what I was looking for to use in my shower stall. The original grate was stained & scratched and I could not find a replacement for it. I can't say enough good things about it."
Sally F.
Free Shipping
Free Returns
30-Day Trial
After removing your old stopper or gate, simply place your Shroom product in the drain opening so it can do its thing.
Your Shroom product will seamlessly collect every bit of hair or debris that comes its way--out of sight--without slowing the flow.
Every once in a while, clean your Shroom off with a paper towel so that it can go back to keeping your drains clog free.
Proper Drain Protection Can Lead To
No More Clogs
Savings on Plumber Visits
Savings on Drain Cleaners
Less Pollution
Improved Mood
SHROOM VS. OTHERS
See why people are loving their SHROOMS
"Before I discovered the TubShroom, I hated the chemical smell of different drain cleaning products and felt that I was quite literally pouring my money down the drain as none of them worked. The TubShroom not only kepy my shower clean and the drain unclogged, but has maintained bathroom peace and harmony among my roomates --- It is the shared bathroom MVP."